We hope you have loved being back at judo as much as we all have these past few weeks!
Please check your mailbox for an email that will schedule classes for during the Summer period.
We prepared and scheduled six Facebook live classes and outdoor summer camp sessions too! Please find it below.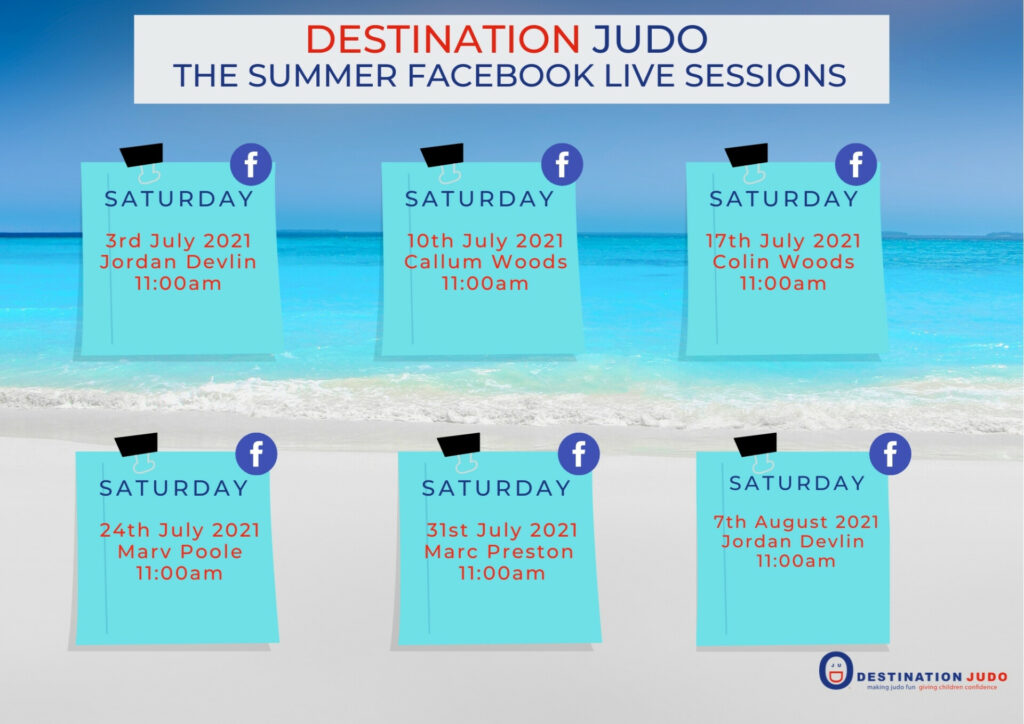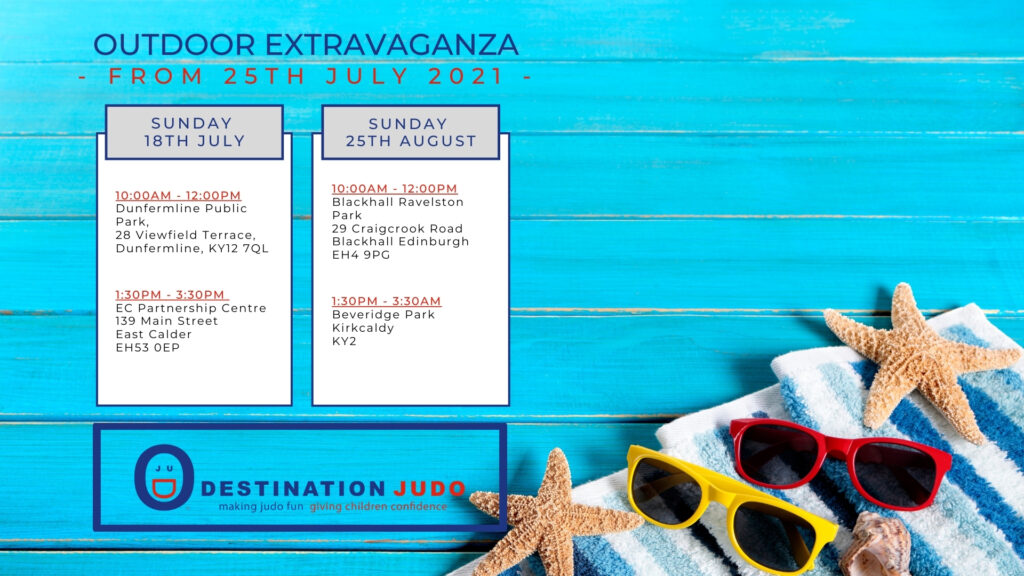 The outdoor session form will be sent out to you all shortly before they are due to take place!
Please note we will post our Holiday timetables for the classes outside each of our venues and on social media!
Regards.
Destination Judo.