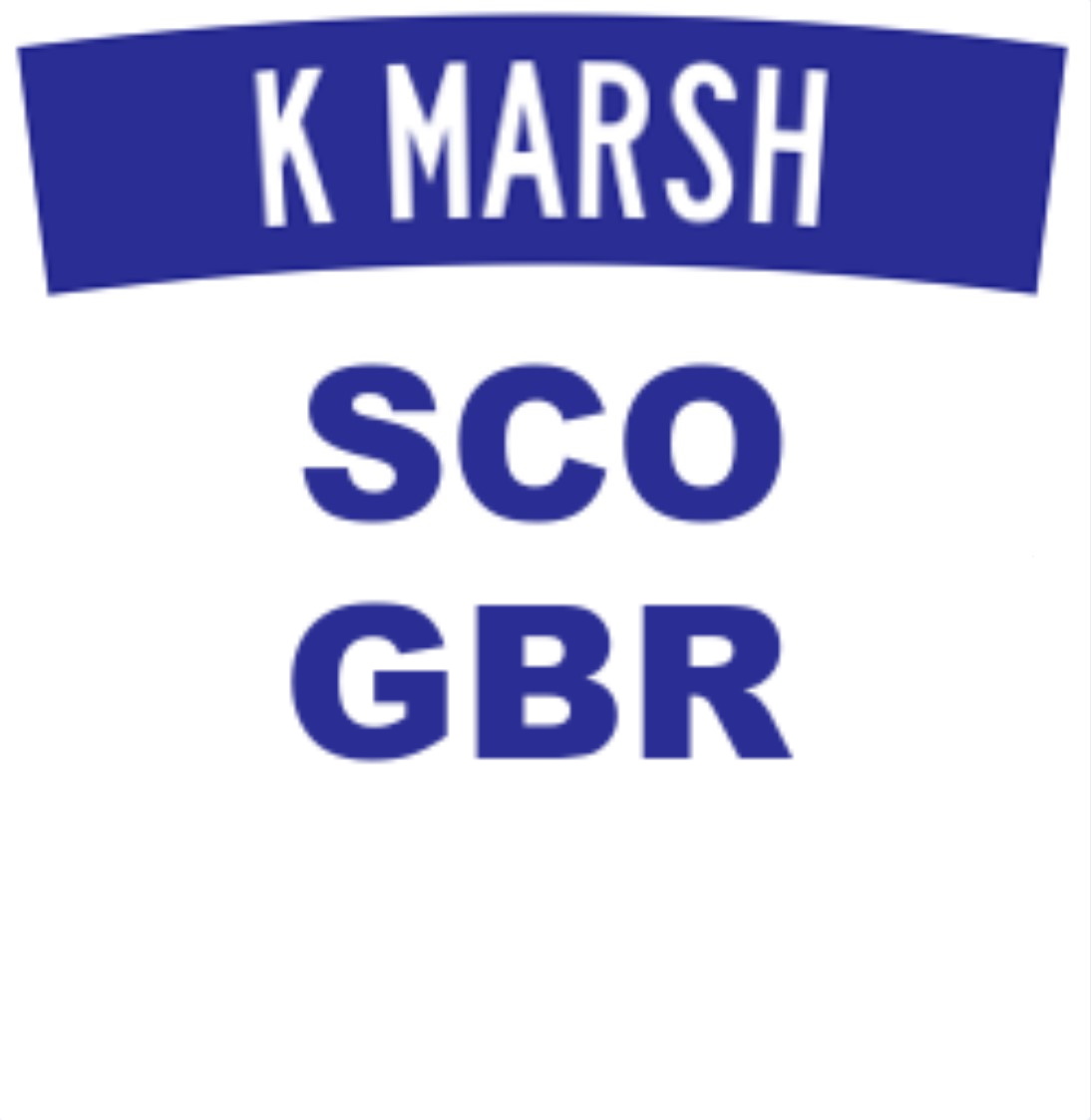 Kirsty Marsh started with Destination judo at 5 years old!
As she continues on her judo journey she can now proudly state that she represented Great Britain many times.  Her most recent at the Commonwealth Games for Scotland – a rare chance to represent her home nation!
Hi There, I'm Kirsty
Q:  Can you give us a little bit of background on where you're from/where you grew up?
I'm from Dalgety Bay – I grew up and went to school there.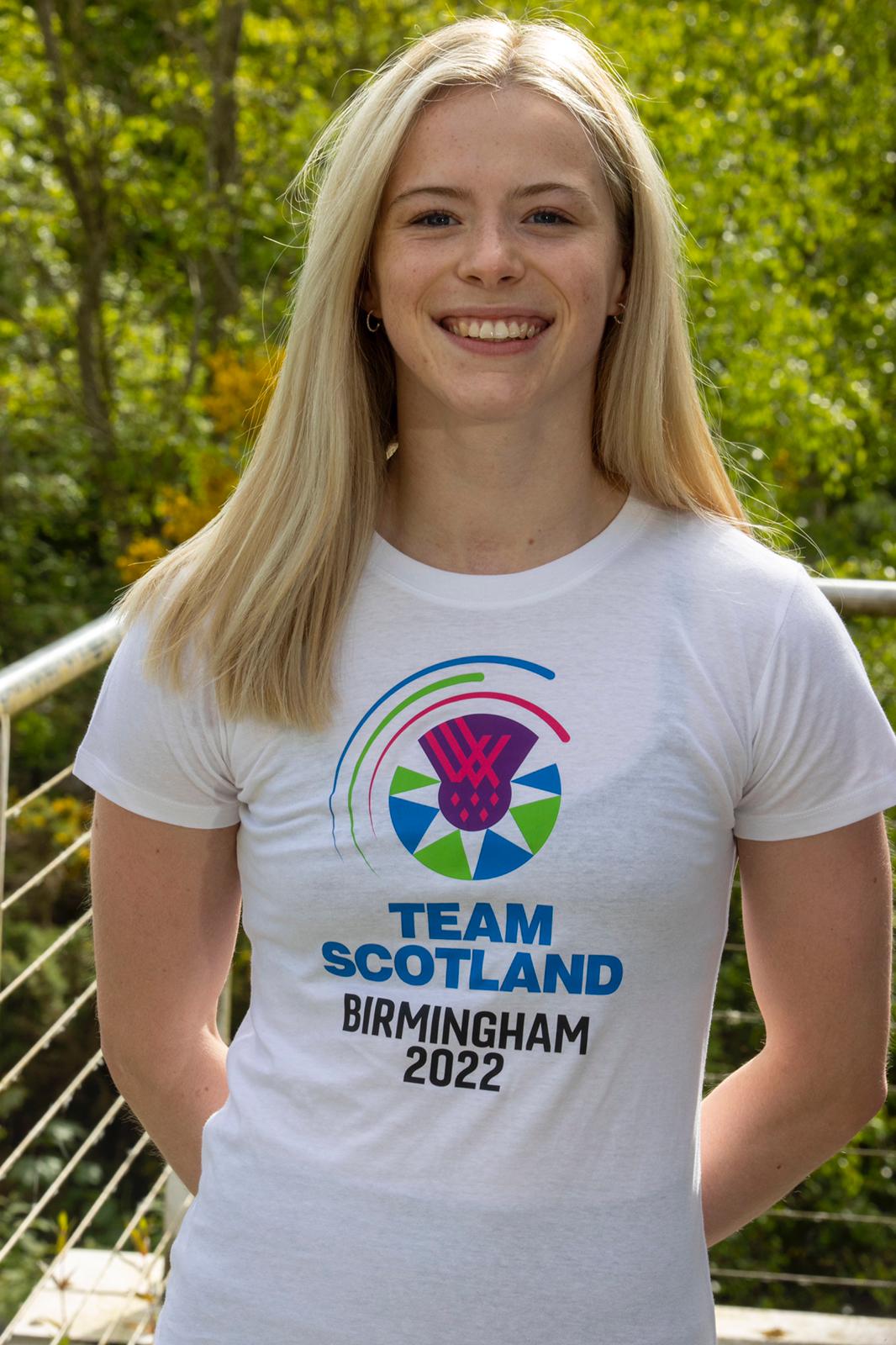 Q: What first made you interested in judo?  And why do you like it so much?
Before the taster I'd never really been interested in sport (to such an extent that the Nursery had mentioned to my parents that I might be dyspraxic).    I was quite studious and loved reading.
But the judo classes were really fun.  They were dynamic.  They had games – and, in my eyes, were different to other things I'd tried.
Since then, I've come to appreciate all the different facets of judo and why it appeals to lots of different people – people whose brains work differently or who don't like other sports.
For me, I was much more into academics than sport – but judo stood out because there is a big psychological element to judo.  Yes, a lot of training we do is physical – but a lot is thinking about it – visualising how we would deal with different situations in a fight. It's like a game of chess – if she does this …. then I would do that.
I've found judo to be massively beneficial in other aspects of my life.  I'm lucky to train and coach alongside studying Law at university, judo helps me cope with stress and let off some steam!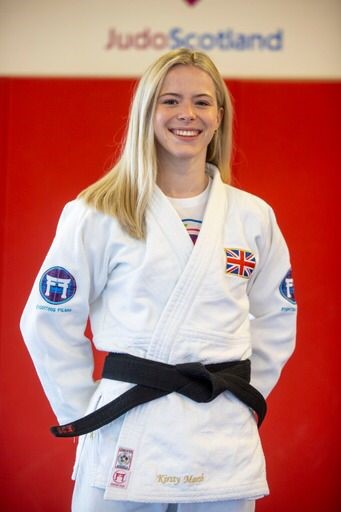 Weekly Classes
I started Judo in 2005 when I was in Primary 1 after an Active Schools judo taster.  I still remember it – Marc took the session!    I went straight into Dunfermline classes – and I am now coaching in the same hall that I started in!
Private Classes
If you want to give your Judo specific attention then please ask me about private sessions.

Multi-sport cross polination
I have just recently embarked on a multi-sport project with Dunfermline Athletic FC Academy.  This is aimed at increasing the resilience and athletic skillset of their players. Judo is a fantastic sport for developing a broad range of physical and mental skills and I can't wait to see what we can all achieve.  If you are interested in a similar project then please get in touch.
Tell us about your journey from young judoka to Coach and Commonwealth Games competitor.
I started at the age of 5.  I had my first competitive experience at the age of 8 when I went to a Rumble. I LOVED it – and became hooked on competitive judo.  I still remember being in Musselburgh and getting the trophy for the 'Best Girl' on the day.  I remember how proud my mum and dad were  – and the realisation that this is what I wanted to do.
I competed regionally, nationally and eventually internationally.  I wouldn't say I was ever the most naturally gifted player and I took my time coming through the ranks, one step at a time.
What were my milestones?
2013 – 2014:  Under 15s – British Champion, making national squad and going to my first international tournament.
2015-2016:  European Cadets.
2020:  Joining the national squad to become a full-time athlete.  Commonwealth Games was my  goal and I was competing to get the points I needed by winning as many medals as possible at British and European competitions.
What was your favourite memory from the Games?
Winning my first fight.  Walking out and hearing that noise.  I was so nervous!   Judo is so unpredictable.   It was a 10 second fight – and, when I did win, I made sure that I took it all in.  I remember going to see the people who supported me along the way and who got me there – my parents and my coaches – were all there to see me.  What an experience!
(What Kirsty didn't say in her interview was that, after being picked for the team but prior to the Games, she dislocated her shoulder – making pre-training impossible.  And until 1 week before the Games, she wasn't sure she'd be able to compete!  But against the odds, she got there – and compete she did – coming 7th overall!) 
How do you calm your butterflies before a big fight?
I don't!  I think that being a bit nervous is a really good thing – and I get worried when I'm not!  Having butterflies means I'm about to go on and fight and I need them for the adrenaline. to put in good performance.   I like to channel these nerves by listening to some music and visualising a good performance.
The one thing you always do after a good performance?
I always go for a nice big meal with my friends/family if they're at the tournament.  Pizza or pasta – and maybe even a wee glass of wine!
Favourite place to compete?
Scotland – because I love being able to have my Club coaches and family around.
Any Heroes or Role Models?
In judo it's Sally Conway because, not only is she a brilliant athlete and Olympic Bronze medallist,  I've trained with her and been coached by her – and can safely say she is a really nice person who makes a real positive impact on the sport.
Do you have any advice for young people starting out in sport?
Just go for it!  It's always good to have balance and do other things that you love …. but there is nothing like a career in sport. 
Favourite Memory?
My favourite memory in judo was competing at the Scottish Open in 2018 with my family watching.   I'd had a really bad knee injury that had kept me out of the sport for 1 ½ years, and this was my first tournament back. I had so much help and support to get back on the mat and so it was a very emotional day.
What inspired you as a young athlete?
My grandpa is a PE teacher and very passionate about sport, so I grew up surrounded by conversations about sports and sporting excellence.  Also, my coach, Marc, had been a Commonwealth Games Silver Medallist and this was a really big deal for me. I always aspired to follow in his footsteps.
I was also inspired by training alongside Fiona Todman and Emma Forrest. We all started judo at the Dunfermline classes. We were friends, in the same weight category and trained and fought together. We were pleased with each others' success – it pushed us ALL on – a spur for all of us to do even better.
I've been very lucky with my Judo coaches. Colin, Davie and Marc nurtured me through my early competitive judo development and have continued to support me throughout my career. I am so grateful to have such a strong team behind me!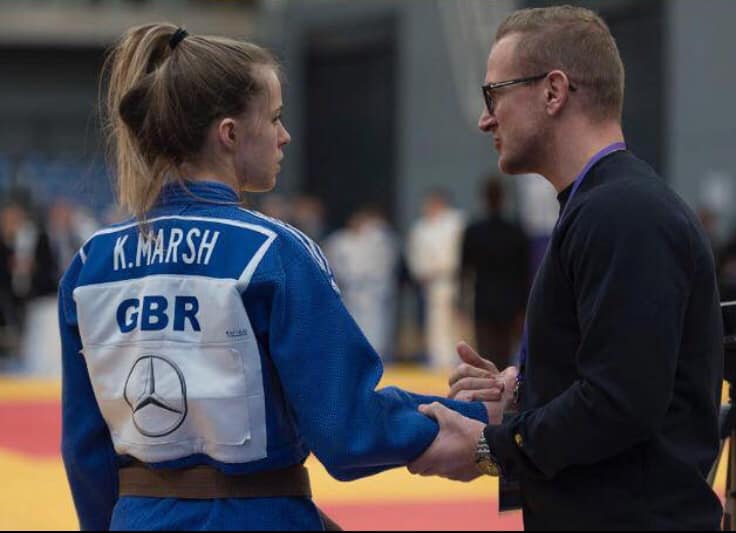 Colin Woods
Colin has coached me throughout my entire competitive career. He has always believed in me and supported me win or lose. He sets high standards and creates a really positive team atmosphere in the squad.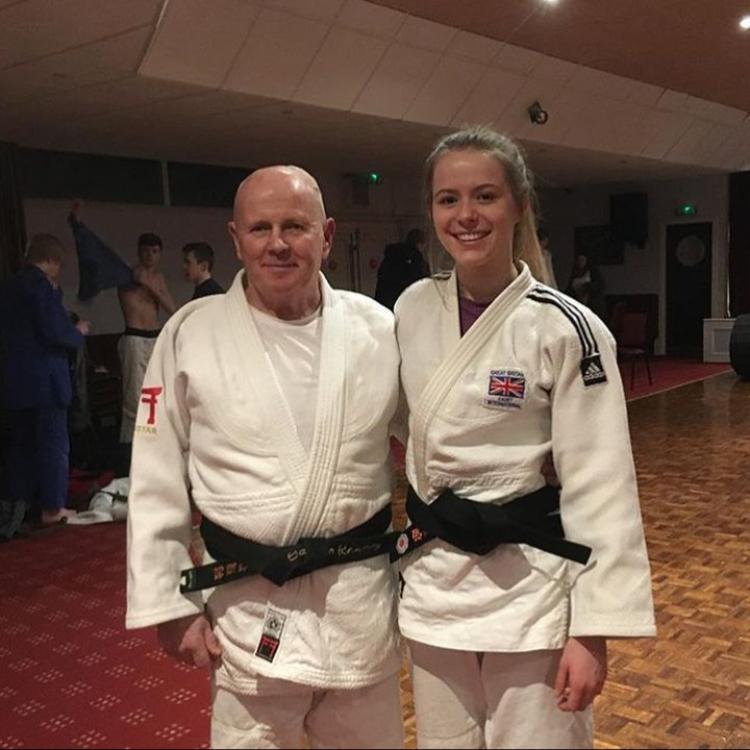 Davie Reilly
Judo really is a family. Davie coached both Colin and Marc and I am very grateful that he is my coach too!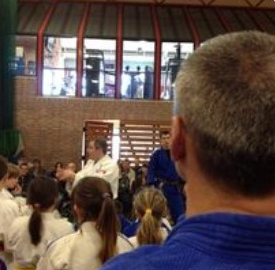 Marc Preston
My first judo coach. Marc's achievements, both as player and coach, have always given me inspiration and drive. Marc has played a huge role in my judo journey.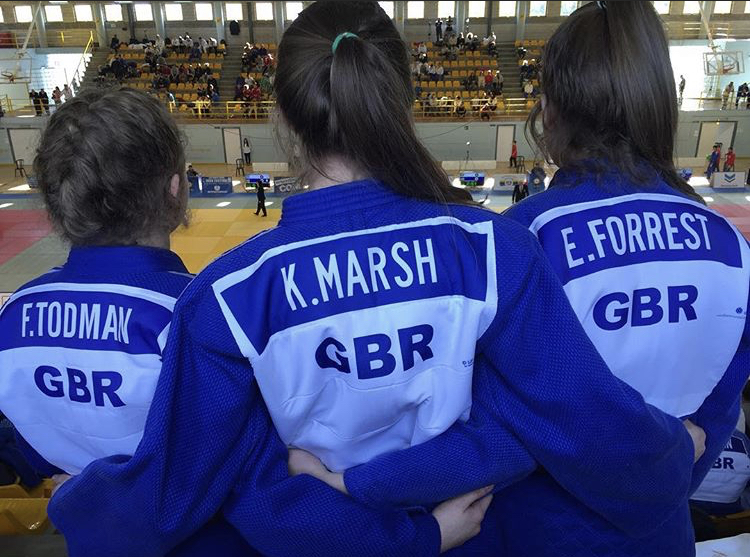 Friendships
Training, competing, winning, losing – always friends.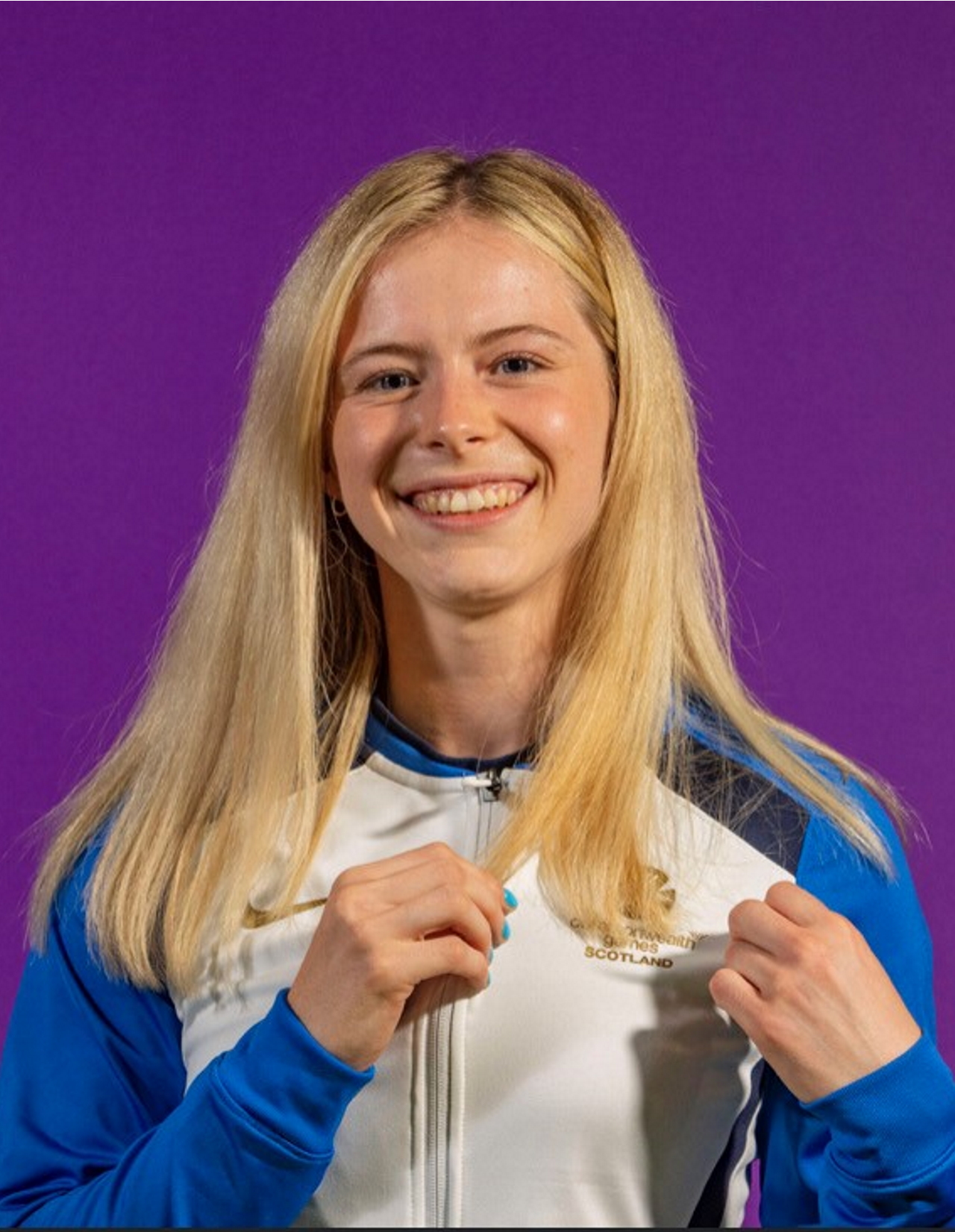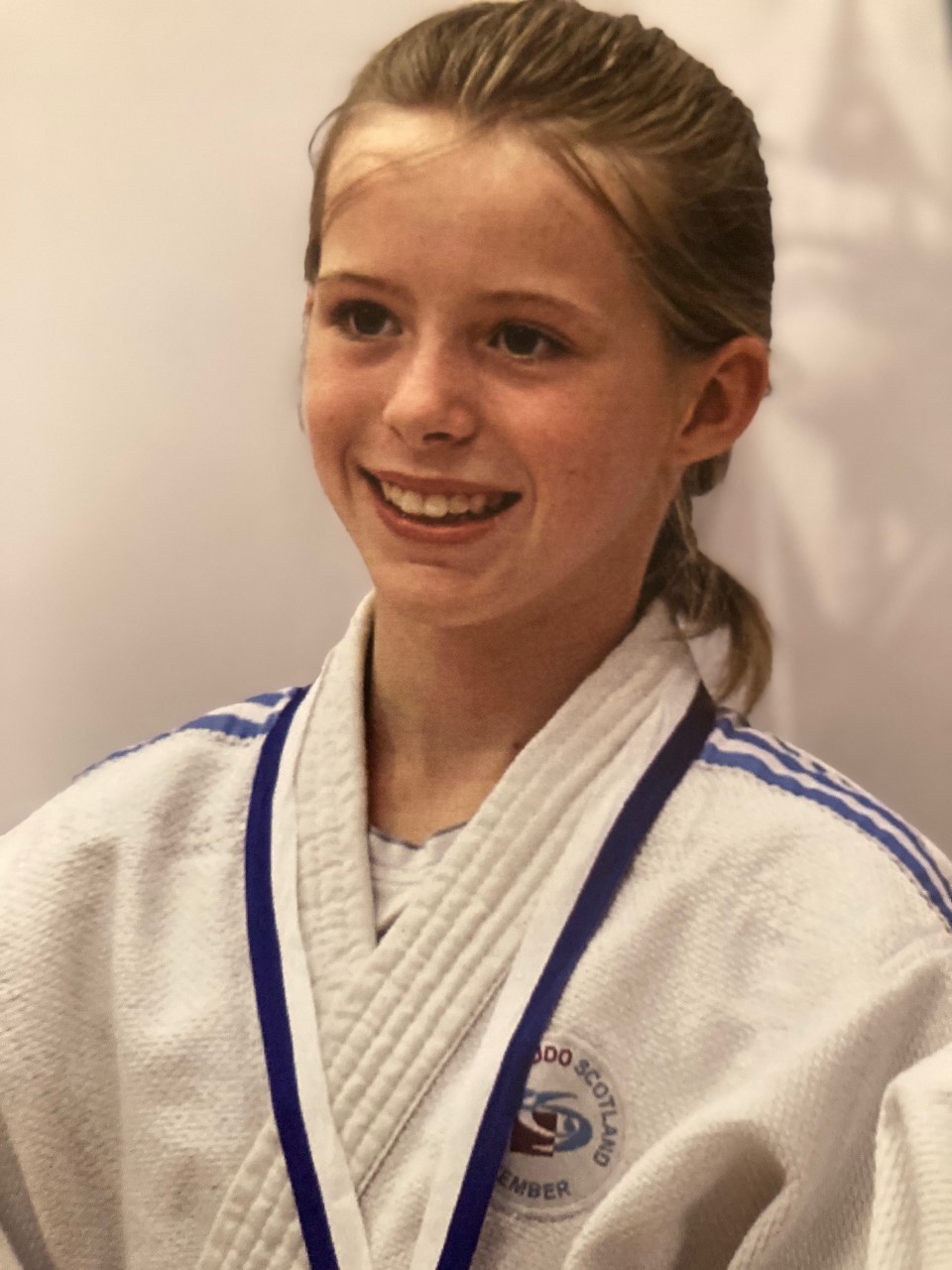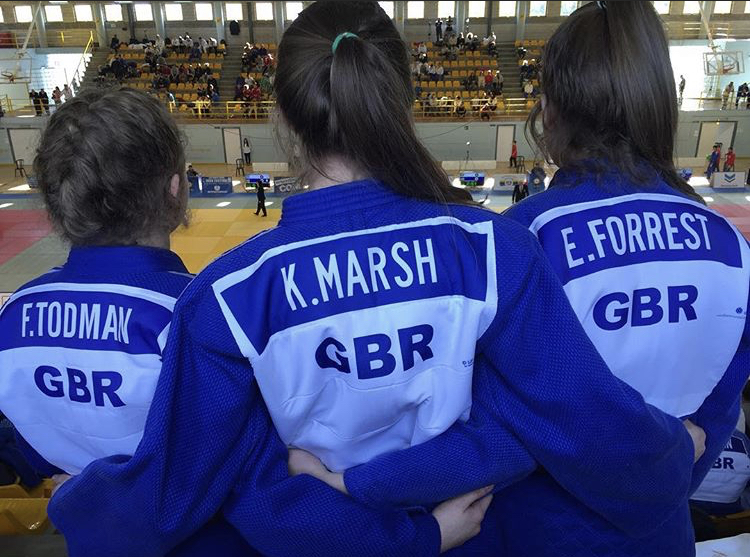 Scotland
To be able to represent your country is an amazing feeling.  To represent Great Britain is a massive achievement and I'm very fortunate to have done that.  However, in Judo we very rarely get to represent Scotland and the Commonwealth Games is one of the opportunities to do that.  To be selected was amazing and terifying at the same time.  I hope I get to do it again.