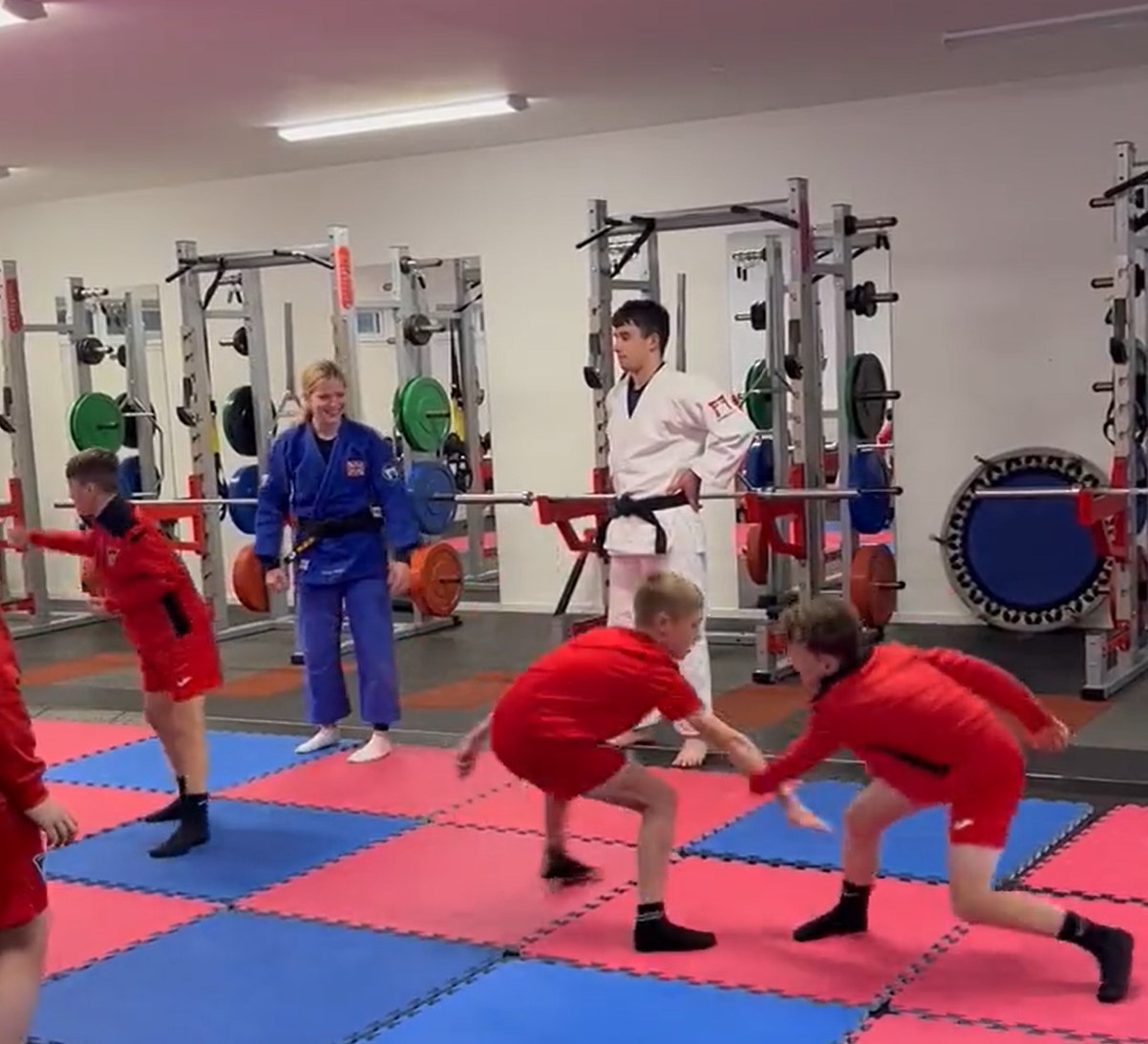 Following her debut at the Commonwealth Games in Birmingham last summer, Destination Judo coach and athlete Kirsty Marsh was approached by Dunfermline Athletic Football Club to deliver judo sessions for their Youth Academy players.
The home of the League One Club, East End Park, sits just down the road from our classes at Destination Dunfermline and we were delighted to have the opportunity for collaboration between the two local clubs.
Kirsty is assisted by fellow Destination Judo athlete and coach, senior Scottish medallist Jacob Callaghan, in delivering the weekly sessions to the Academy's under 11s, under 12s and under 13s.
The two young coaches, who both train full-time at the JudoScotland National Centre, developed a programme under the watchful eye of Destination Judo founder, Marc Preston. The classes focus on delivering transferrable skills, with the players learning tachiwaza (standing) and newaza (groundwork) techniques as well as some randori (sparring).
"… the first collaboration of its kind in Scotland."
Judo has successfully been included in the development and training programmes of several high profile football clubs and players, including the likes of:
We believe this is the first collaboration of its kind in Scotland and we are proud that Destination Judo and Dunfermline Athletic are leading the way in this area.
Judo develops key skills for footballers: the ability to fall safely, co-ordination, balance and both mental and physical resilience. Furthermore, the moral code of judo includes the principles of courage, self-control and respect, which also hold great importance on the football pitch.
Keeping it in Dunfermline…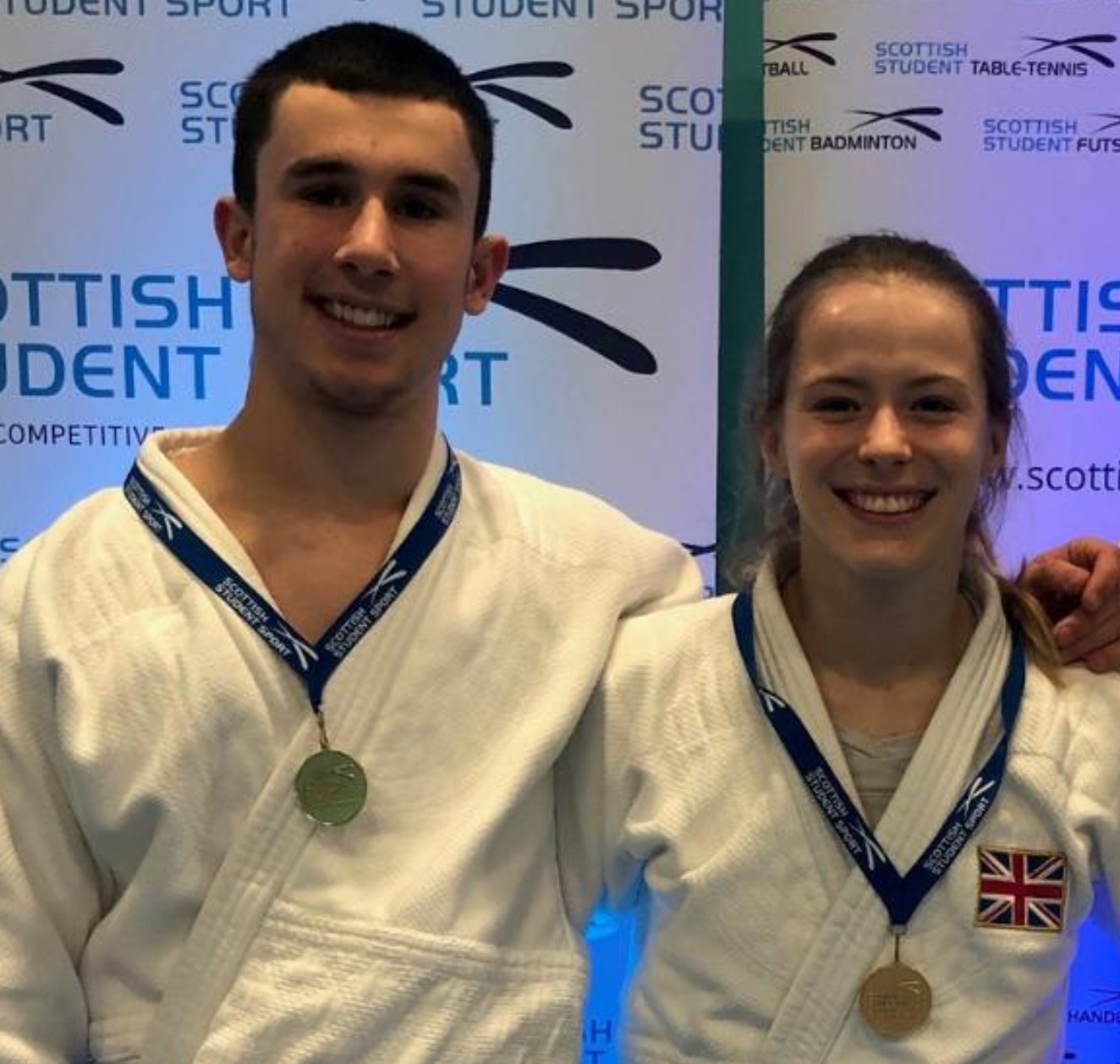 Kirsty said "Both myself and Jacob started judo at the Dunfermline branch of Destination Judo and so it feels like a full circle moment to continue our coaching journeys at the football club.
The footballers from the Youth Academy are an absolute pleasure to teach and over the past months, we've seen them make excellent progress on the mats and on the pitch.
We are so grateful to have the support of Destination Judo and Dunfermline Athletic Football Club for this programme and can't wait to see how the boys continue to benefit from their judo training over the upcoming season!"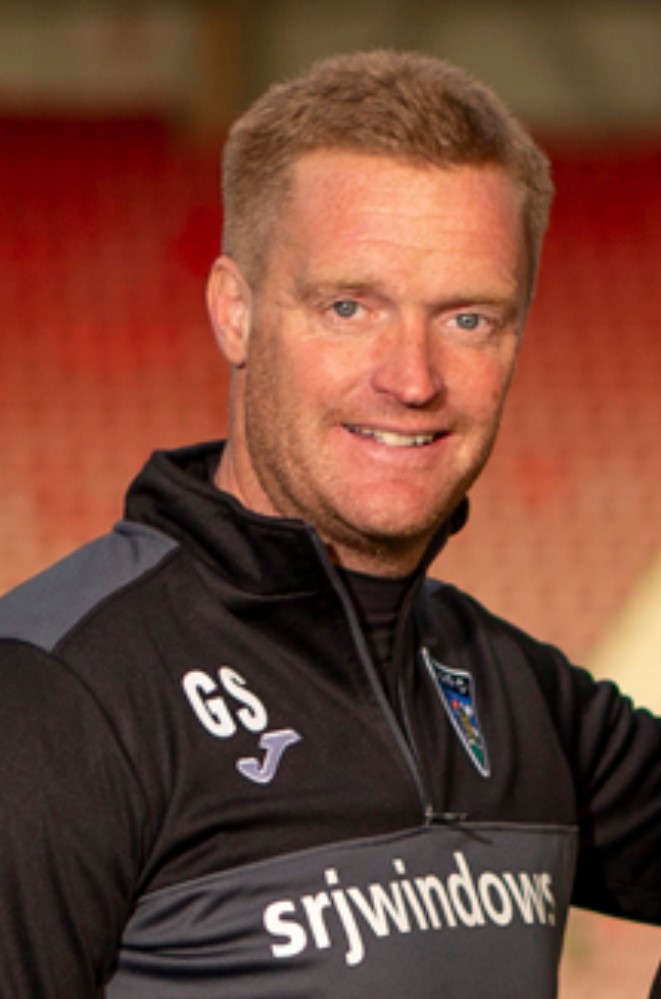 Former Dunfermline and Rangers player, Greg Shields, who heads up the Academy alongside Bill Hendry, said "Introducing judo as part of our younger academy players weekly program has been a huge success.
Our players are more confident with contact, react quicker whilst on the ground/grass, extremely competitive, excellent for team bonding, willingness to learn different techniques and most importantly enjoy being part of a multi-sports program.
Thanks to Kirsty and Jacob for your expertise in developing and mentoring our next crop of stars for the future!
COYP!"
Want new articles before they get published?
Subscribe to our Awesome Newsletter.